Set-up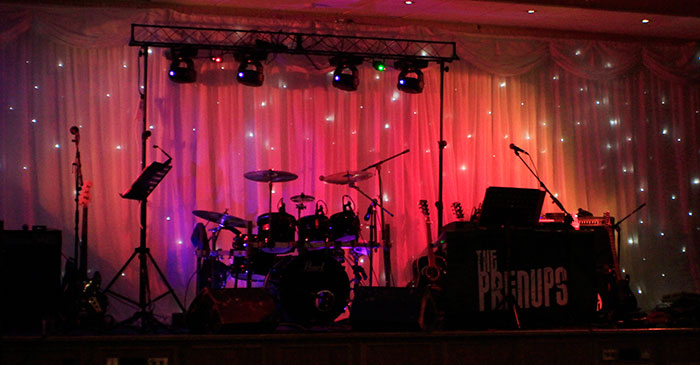 The Prenups own a prefessional sound and lighting righ that very few acts can match. Our set-up time is generally around 50 minutes, and our sound engineer will tailor the sound to the location.
The Prenups own a top of the range Dynacord PA system, capable of delivering professional concert quality audio. Designed to deliver a smooth, clear sound in rooms of varying shapes and sizes, our system will provide a powerful, crisp, yet easy on the ear audio performance.
Our extensive lighting rig will also provide an amazing atmosphere on your night - from a subtle, intimate setting to entertaining and dazzling chases. We use the most modern DMX LED moving heads and lasers, coupled with tried and trusted DMX compact floods. We also have a smaller PA system for smaller functions and rooms.
We have full Public Liability cover.